Top 50 innovative spirits launches of 2020: 20-11
By Nicola Carruthers
The penultimate part of our most innovative spirits launches of 2020 features a Scottish twist on shōchū, a Cognac cask‐finished cachaça and an alcohol-free 'mezcal'.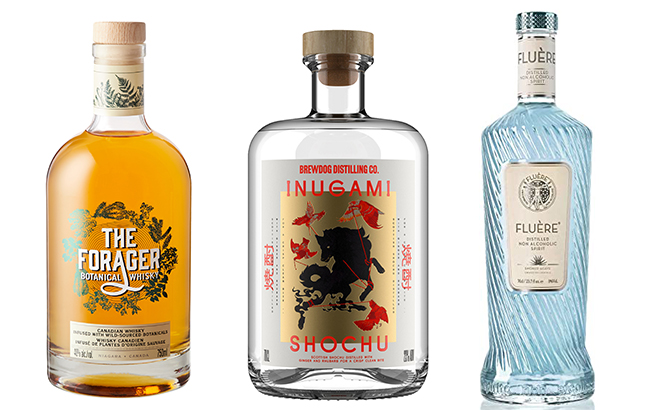 The fourth instalment of our top 50 innovative spirits launches of the last 12 months features game-changing products from Scottish distiller Brewdog, Chicago's Skeptic Distillery and rye whiskey producer Whistlepig.
The sea played a key role in launches from Cognac house Camus and English gin maker Salcombe Distilling Co, while non-alcoholic 'spirits' welcomed a raft of innovations from new entrant Senser and alcohol-free 'spirit' brand Fluère.
Meanwhile, the creative minds at Ontario's Forty Creek debuted the world's first botanical-infused Canadian whisky.
The fifth and final chapter of the innovative spirits list will be revealed tomorrow (27 January).
Click through the following pages to see the fourth part of our top 50 innovative spirits launches of 2020, counting down from 20 to 11.
To view 50 to 41, click here.
To view 40 to 31, click here.
To view 30 to 21, click here.
20. Brewdog Inugami Shochu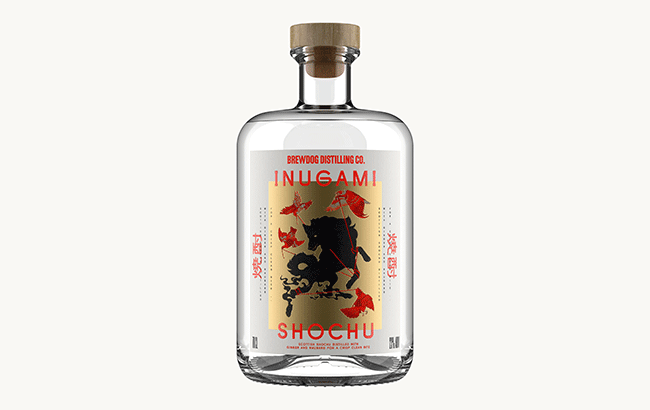 Brewdog Distilling created its own version of the Japanese spirit shōchū. Inugami Shochu is made from malted wheat, barley, rice and molasses, the latter of which is distilled twice. Rhubarb, galangal root and ginger botanicals are individually distilled with the grain spirit, before being blended with other distillates to create the end product.
The name 'Inugami' means 'spirit of the dog', which is depicted on the label through the brand's classic wolf-like dog, surrounded by four Scottish birds. Inugami Shochu has been bottled at 23% ABV.
For more information, click here.
19. Senser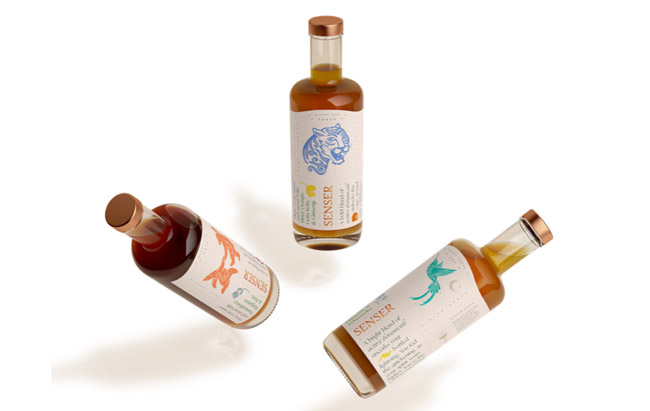 Alcohol‐free botanical 'spirit' Senser released three 'mood‐enhancing' alternatives: Power, Love and Joy. Inspired by traditional medicines and shamanic practices, Power is made with gotu kola, ginkgo, eleuthero; Love includes hibiscus, rose, geraniol and palmarosa; and Joy features schisandra berry, damiana and ashwagandha.
Founded by trained plants alchemist Vanessa Jacoby, Senser was created to "elevate social situations into mood-enhancing experiences".
Senser sources 95% of its botanicals organically, and the range contains no sugar, caffeine, or gluten, and is vegan friendly.
For more information, click here.
18. Avuá Cachaça Copan Limited Edition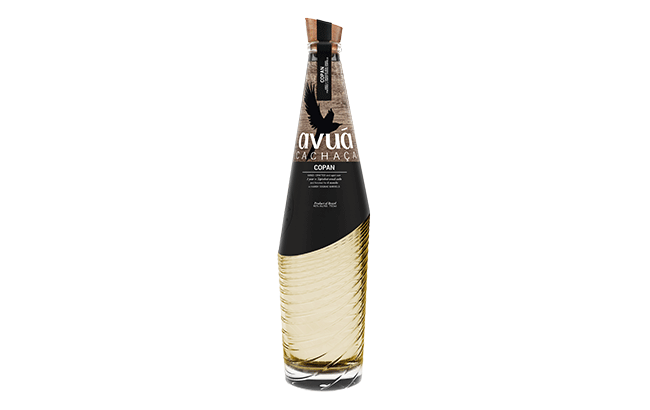 Small batch brand Avuá Cachaça partnered with Hardy Cognac to create a Cognac cask‐finished cachaça. It was aged for up to two years in tapinhoā barrels before spending nine months in a Hardy Cognac cask. Avuá Cachaça is made in the hills of Carmo, near Rio de Janeiro.  The sugarcane used to make the spirit is harvested from single estate fields on a family-owned farm.
Avuá Cachaça Copan Limited Edition was created as an experiment with Craig Schoettler of MGM Resorts and the producers of Hardy Cognac.
For more information, click here.
17. Whistlepig Home Stock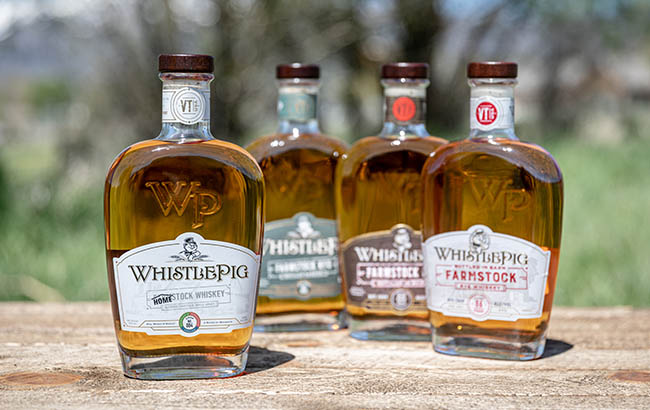 Vermont's Whistlepig collaborated with subscription service Flaviar to create a crowd‐sourced whiskey during the pandemic. Whistlepig Home Stock was made via a virtual crowd‐blending experience after 'Blend Your Own' kits were distributed to Flaviar members.
Consumers were asked to experiment at home with the blending kits before submitting their preferred recipe. The set included samples of Whistlepig's rye, wheat and barley whiskeys, along with blending tools and instructions.
Home Stock is the first variant from Whistlepig's portfolio that stretches outside of the rye category with the addition of wheat and barley whiskeys.
For more information, click here.
16. Guayabita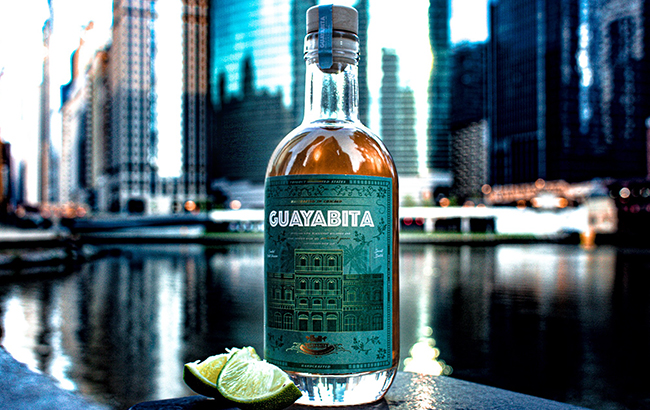 Illinois‐based Skeptic Distillery produced a guava‐infused cane spirit called Guayabita. Guayabita is cold‐vacuum‐distilled in Melrose Park, Illinois, before being infused with guava and sweetened using local honey. The brand uses no artificial flavours or additives in the infusion process.
Described as a 'complex, light and not overly sweet' spirit, Guayabita is recommended for adding a twist to Mojitos or Daiquiris. The cane spirit was launched in 375ml bottles before being made available in a can as a Guayabita Spritz.
15. Camus Caribbean Expedition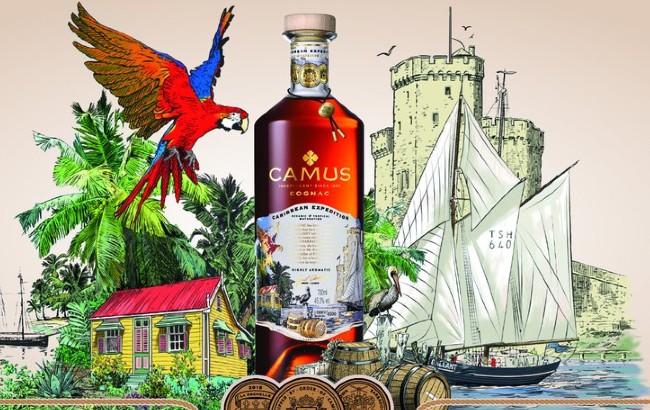 Cognac house Camus went on a sea voyage to create Camus Caribbean Expedition. Following a four‐year maturation period in Cognac, France, at the end of 2018 Camus loaded 10 sealed casks of Cognac onto the De Gallant tall ship. It then set sail on a transatlantic route to Barbados in the Lesser Antilles of the West Indies.
After 45 days of ageing at sea, the casks reached Bridgetown, where they were unloaded and received by Richard Seale, master distiller of Foursquare Distillery. They were then matured for one more year in tropical conditions before the Camus Cognac Expedition was bottled at 45.3% ABV.
The effect of the various temperature changes, motion, humidity and air pressure was an enhanced aroma, said Camus.
For more information, click here.
14. The Forager Botanical Whisky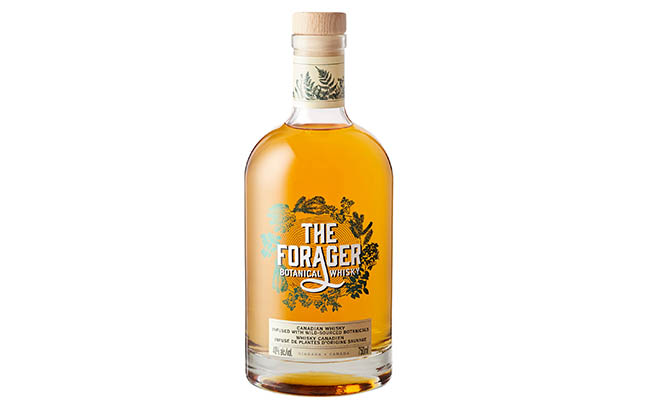 In a first for Canadian whisky, Campari Group‐owned Forty Creek created a botanical‐infused expression. The Forager Botanical Whisky was described as a 'full‐flavoured' gin substitute, and is recommended served with tonic water.
Created by Forty Creek master blender Bill Ashburn, the 40%‐ABV botanical whisky pays homage to the Ontario‐based distillery's history of producing eaux‐de‐vie.
To make The Forager, Canadian whisky is matured for three years. Before undergoing further maturation, select botanicals are steeped in the whisky to create a botanical‐infused spirit that is said to offer 'subtle yet distinct fresh notes'.
The botanicals used to make The Forager – including juniper, labrador tea, spruce tips, mugwort and sweet fern – were hand‐picked by professional foragers in eastern Canada using sustainable harvesting methods.
For more information, click here.
13. Marabelle Gin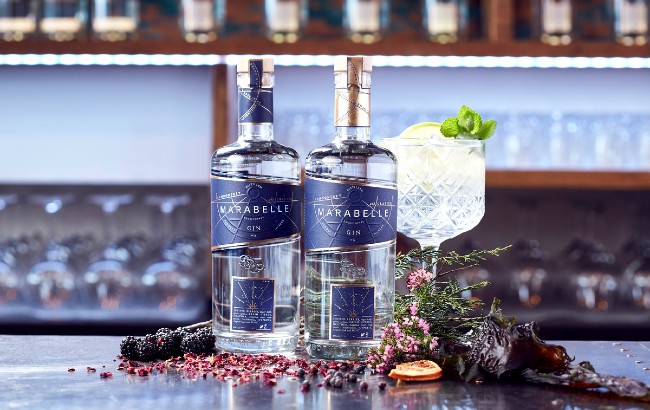 Salcombe Distilling Co partnered with P&O Cruises as the British cruise line unveiled the world's first gin distillery at sea. Together, the companies revealed a maritime‐inspired spirit – Marabelle Gin.
The distillery, which houses a gin still, called Columba, is located on board P&O's new cruise ship, Iona, situated in the Anderson's Bar and Library.
Marabelle Gin (42% ABV) was inspired by the Scottish island after which the 5,200‐passenger ship was named. The gin is made with 18 botanicals, including heather, citrus, green apple, blackberry, rose petals, mint and sea kelp.
For more information, click here.
12. Ming River Baijiu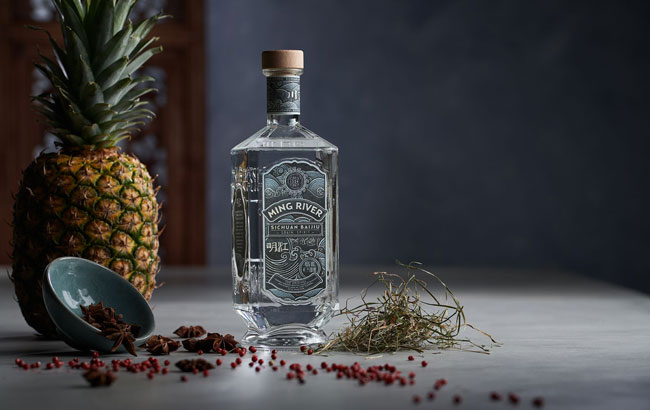 Baijiu is adored in China, but has struggled to break into western markets – something Ming River Baijiu is hoping to change. The Chinese baijiu brand was specifically created to 'demystify' the category outside of its native homeland, with a flavour profile that would be more palatable to western consumers, yet true to tradition.
Ming River Baijiu is made from sorghum grains that have been fermented for three to four months. The mash is distilled at the oldest distillery in China using pot stills, before resting for at least two years.
With an ABV of 45%, Ming River is suggested served neat or as the spirit base for cocktails. Tasting notes include pineapple, papaya, guava and spicy pink peppercorn, and it has an earthy finish.
For more information, click here.
11. Fluère Smoked Agave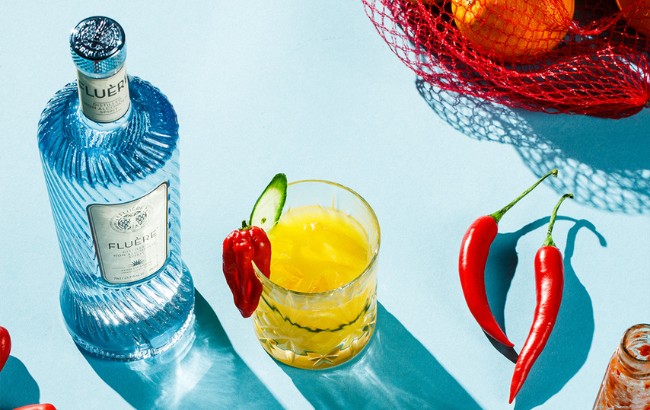 While there have been many imitations of gin or rum from the zero‐ABV category, non‐alcoholic 'spirit' brand Fluère took a creative approach with the launch of an alcohol‐free 'mezcal'.
Fluère Smoked Agave is 0% ABV, and aims to emulate the taste and aromas of mezcal. The nose is said to have aromas of smoke, honey and pear, leading to a vegetal agave sweetness on the palate with some bitter overtones and a hint of black pepper. The 'long and clean' finish is said to deliver eucalyptus and mint.
Fluère Smoked Agave launched in the UK in November for RRP £20 (US$29.50) per 700ml bottle, or £12 (US$14.95) for a 275ml bottle.
For more information, click here.