Breaking boundaries: Fawn Weaver, Uncle Nearest CEO
Author and entrepreneur Fawn Weaver was researching a book about Nathan 'Nearest' Green, the enslaved Black man who taught Jack Daniel distilling, when her life took a turn and she ended up starting a whiskey brand that honours him. She tells SB how her groundbreaking marque came about.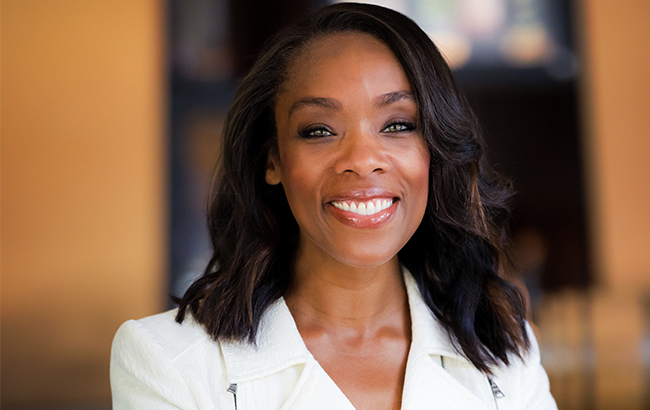 Fawn Weaver was a writer in pursuit of a love story when she first started researching Nathan 'Nearest' Green. Weaver's interest was piqued by a cover article in the New York Times International Edition that began to unpick the intricate role Green played in the beginning of a major American whiskey brand, Jack Daniel's.
Nearest Green and Jack Daniel both worked on the property of a preacher and distiller named Dan Call. The NYT article was essentially saying that although Call had been credited for teaching Daniel how to distil, it was more likely that the enslaved Nearest Green was the teacher.
"I have done a lot of research since then and Dan Call did not have any slaves on record," explains Weaver. "But we do know that slaves were working on his property, and back in those days it was quite common for people to rent slaves rather than own them. I have no idea if Dan Call rented Nearest, or what it was, I just know that Nearest Green was the master distiller on his property and he was an enslaved man."
UNRAVELLING THE PAST
According to Call's family, Weaver says Jack Daniel ended up on Call's farm when he was about seven, after his mother died from typhus fever when he was just four months old. One of 10 children, his father remarried but Jack's stepmother was not keen on the young boy, so he found himself working on Call's farm as a chore boy.
"So I get his biography, Jack Daniel's Legacy, [by Ben A Green] and from the very early pages you see Nearest mentioned over and over and over again," recalls Weaver. "And then you see his sons, George Green and Eli Green, mentioned over and over throughout the whole book." By the final page, Weaver realised Nearest and his relatives were mentioned far more frequently than Jack's own family.
"In that time, when you're talking about a formerly enslaved man, you did not have to name him, they could have simply said 'slave' or left him out altogether," Weaver adds. "Jack and his family went through great lengths to make sure Nearest's legacy and the legacy of his children were not forgotten. So I saw this as truly a story of love, honour and respect."
The next stage of her research took Weaver to the small town of Lynchburg on a four‐day trip. On day one, Weaver and her husband were in the local library doing research.
"We had only been there for a couple of hours before the eldest living descendant of Jack Daniel's walked through the doors," Weaver explains. The librarian had told the relative about Weaver's interest.
"It was 2016, we were in the middle of this wild Trump election, race was being used as a wedge by both sides, Republican and Democrat, and in the middle of all this is when this story is catching fire online, and her family was just being completely dragged through the mud. So imagine when a Black New York Times best‐selling author and a Black movie guy [Weaver's husband, Keith] show up in your town – you're not thinking we're there to give you a fair shot."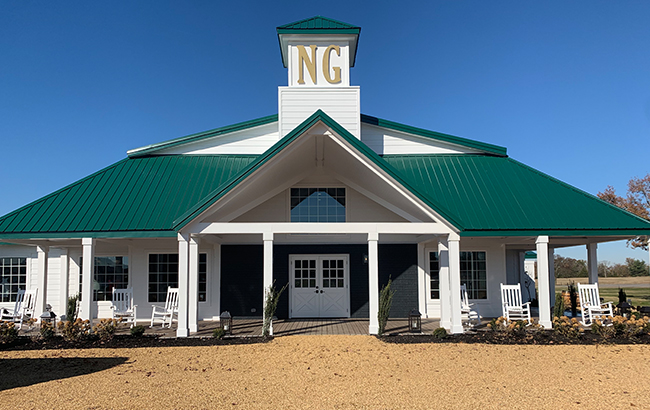 But that's exactly what Weaver intended to do. After explaining her quest to prove the story of love, honour and respect between Nearest and Jack for her next book, Jack's relative agreed to help her find the information she was looking for. What happened next would be a key turning point in the story's development.
"Before she left the library, she goes 'you know in that book that you read, Jack Daniel's Legacy, you know that farm where the original distillery was, where Nearest was the distiller and Jack grew up, you realise it's for sale?'." Sherrie Moore, a cousin of Jack's descendant and a real estate agent, agreed to take them to the farm the following day. Weaver describes how the 127‐hectare property was "a complete time capsule", with Jack's room "fully intact".
The newspapers used as insulation in the walls were dated "October 10th and October 11th 1898", says Weaver, while in another room, barrel stencilling trial runs covered the walls with "DH Call Sour Mash Corn Whiskey".
"And so we immediately put in an offer to buy the home," she says, leading to a year of intense research to collate as much information about Nearest as possible.
ADAPT AND CHANGE
Weaver was still determined to turn this love story into a book – and to put it on the silver screen. But there was another moment that altered her plans: watching the Hollywood film Hidden Figures. "Weeks later I couldn't remember the names of the people that the whole movie was about," she recalls. "We remember the names of the actors, but not the characters."
A feature film is currently in development, although details are being kept secret for now. But the realisation that a film might not have the lasting impact Weaver and Nearest's family wanted pushed Weaver to explore more seriously the possibility of creating a whiskey. The recurring issue that always shut down the idea was money. "I was looking at different ways to do it, but ultimately it would come down to the money each time."
A crucial conversation with Nearest's family changed her mind. When asked what one thing they believe should happen to honour their ancestor, the consensus was Nearest Green deserved to have his own bottle of whiskey. And so, the Uncle Nearest Premium Whiskey brand became a reality.
As it turned out, Sherrie Moore had only recently started in real estate following her retirement from the family business (Jack Daniel's) after 31 years, where she was director of whiskey production. Moore had offered to come out of retirement to create a whiskey for Nearest with Weaver before, and with Green's family's wishes clear, Weaver told Moore: "If you will come out of retirement to make sure we get this right, I will raise the money."
Uncle Nearest Premium Whiskey launched in July 2017. It made history as the first spirit to commemorate an African American, and one who is also the first African‐American master distiller on record. Since its release, Uncle Nearest has become the fastest‐growing independent premium American whiskey brand in US history.
Available in all 50 US states and 10 countries, the brand has seen 100% growth each quarter to date and sold 60,000 4.5‐litre cases in 2019. The company's 2020 forecast was originally 85,000 4.5‐litre cases, but this is now expected to reach 110,000 by the end of the year – a significant increase for a whiskey that retails for US$60 a bottle.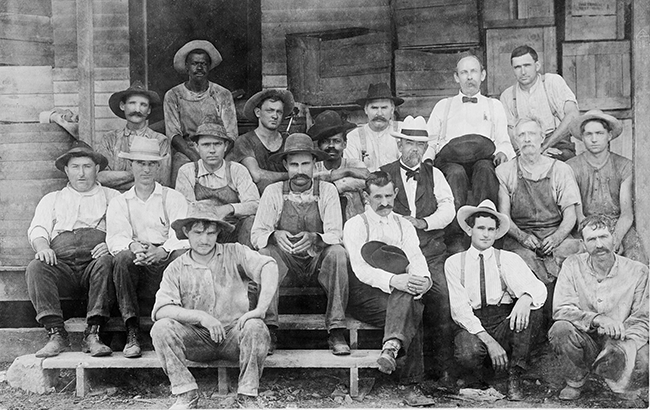 Weaver had intended to build the brand's international presence in 2019/2020, but the ongoing tariff disputes between the US and multiple countries pressed pause on those ambitions. With "so much opportunity" in the US, all efforts were refocused on American soil, except for the UK. The US will be the focus for the rest of 2020, by which point Weaver hopes there will be a resolution to the trade wars. But tariffs, or no tariffs, global expansion will be pursued next year.
"I wanted to give the tariff situation a chance to work itself out," explains Weaver. "We were getting whiplash trying to keep up with tariffs here, then no tariffs, then another tariff – it was just going back and forth. I decided, let's take a beat, let's go ahead and grow in the US, and let's return to our original plans in 2021 for international expansion. But yes, trade wars 100% caused us to do a u‐turn back into the US."
Uncle Nearest's whiskey is currently sourced from two distilleries in Columbia, Tennessee, including Tennessee Distilling Group. But from the start the company has also been laying down its own barrels, "anywhere between 4,000 to 7,000 barrels a year".
The whiskey is double‐distilled and filtered through diatomaceous earth before being rested with natural carbon from coconut shells for another 24‐48 hours. "That process gives it an uncharacteristically smooth finish that is unique to Uncle Nearest," she explains.
NEAREST GREEN DISTILLERY
In September 2019, Uncle Nearest opened its own facilities: the Nearest Green Distillery in Shelbyville, Tennessee. The first phase included a retail store, a bottling house and the Tennessee Walking Horse experience. Phase two of construction is expected to be completed next May, and will include a permanent visitor centre, featuring a Tennessee whiskey museum, and the world's longest bar.
A rickhouse should also be finalised so visitors can taste barrels as they tour, plus Weaver hopes to be able to fire up the stills by September 2021. "When we open is really going to depend on when we get a vaccine for this pandemic," Weaver explains, adding the site has been closed to guests since March.
Last year also produced another first for the industry – the appointment of the first African‐American blender: Victoria Eady Butler. The great‐great‐granddaughter of Nearest Green now oversees the blending process of all batches of Uncle Nearest 1885 Premium Small Batch Whiskey, and will choose all future iterations of Uncle Nearest 1820 Premium Single Barrel Whiskey.
Weaver explains: "1884 was part of a plan to have every Nearest descendant create their own blend. Victoria was doing the first blend, but it sold out and began winning Gold medals everywhere. So we asked her to make a second blend, and the second blend was better than the first. She knew what flavour notes she wanted in, she knew what flavour notes she wanted out, it was amazing to watch.
"At that point she was our director of administration, and oversaw the Nearest Green Foundation, our charitable arm, and I asked if she would consider continuing Nearest's legacy through her. She couldn't be more ecstatic, and her blends are fantastic – we call her Queen V."
Weaver was shocked to learn her business approach was not the norm in the spirits industry when she started appointing her team. She created an executive team made up entirely of women – "that's never been done before", she says with surprise.
Sherrie Moore is director of whiskey production, Kate Jerkens is senior vice‐president of global sales and marketing, and now Eady Butler is master blender. Weaver is also the first African American to lead a major spirit brand, and the company has an all‐minority executive board, another first.
"I didn't set out to hire an all‐female executive team, I just set out to hire people who were the best," says Weaver. "I put together a team that was determined to buck every rule this industry has ever given us. And that's who I ended up with."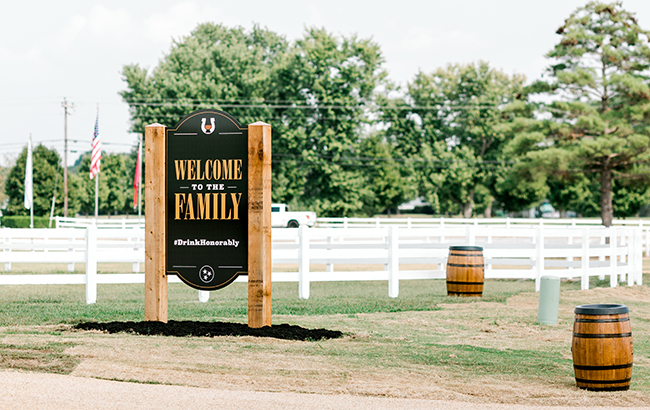 ELEVATING BLACK BRANDS
Weaver is determined to amplify more Black‐ owned spirits brands. In June, Nearest Green Distillery partnered with Jack Daniel's to jointly pledge US$5 million through the Nearest & Jack Advancement Initiative. "Uncle Nearest is the only major African‐American‐owned brand, period," notes Weaver. "We need more Uncle Nearests. So how do we create more Uncle Nearests? The answer is to make sure the Black brands that are coming out, and are out, actually have the resources they need."
The non‐profit venture involves the creation of the Nearest Green School of Distilling, developing the Leadership Acceleration Program (LAP) for apprenticeships and forming the Business Incubation Program, which will offer expertise and resources to African‐American entrepreneurs in spirits. The LAP will offer apprenticeships to African Americans currently in the whiskey industry who aspire to become head distillers, heads of maturation or production managers.
Those working for the initiative are all top executives, Weaver says. "You have me, CEO of Uncle Nearest, our vice‐president of sales, our senior vice‐president of global sales and marketing, one of my advisers, who is the former chief brand officer for Brown‐Forman, you have the current chief brand officer for Brown‐Forman, the global brand director for Jack Daniel's and the head of Jack Daniel's marketing worldwide. This is all being done in conjunction with Lawson Whiting, who's the CEO of Brown‐Forman," the parent company of Jack Daniel's.
Weaver has been taken aback by the outpouring of support from other companies. "We've had a number of other firms say they want to help," she reveals. "Currently, we are helping five Black brands in different areas, branding and rebranding to distribution, you name it, we're doing it. We are rolling up our sleeves; we're not just cutting cheques."
Weaver believes the industry is finally waking up to the lack of diversity in the drinks sector and elsewhere. But the true test to determine whether the trade has fully embraced diversity will be when it removes multicultural departments, she says.
"That's when I will believe that we've got it because as long as there's a multicultural marketing department, you still have not elevated us to being worth the large budgets that you have assigned to those who are not multicultural. Diversity means that everybody, white male, white female, Black, Latinx, Asian, Native American, everybody is around the same table marketing to everybody as human beings and consumers. When that happens, that's when our industry has made change."
The coming year will involve continued growth and evolution for Uncle Nearest, Weaver hopes, with the second phase of the distillery opening on track, and plans to continue the brand's 100% growth. But Weaver wants 2020 to be the last year of making history.
"I am so happy to break all of these boundaries, and anything that African Americans – and specifically African‐ American women – have not been able to achieve in this industry, by the end of this year; that's what we're working on. I don't want to see anymore firsts in 2021 as it relates to Black people in the American whiskey industry. I want us to do all of them this year. And from this year on, it just becomes a part of the culture of the industry overall – that is the goal."