Jägermeister creates #SaveTheNight bottle
By Melita Kiely
German herbal bitter Jägermeister is due to launch a limited edition #SaveTheNight bottle and will donate an extra €1 million (US$1.14m) to help artists, creatives, bartenders or club owners facing hardship due to the pandemic.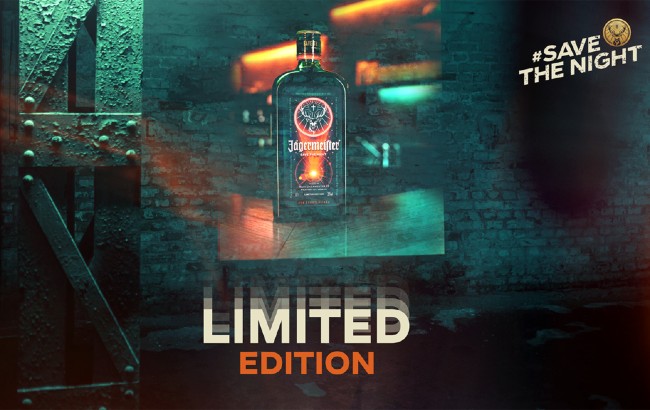 The limited edition bottle is part of the brand's global #SaveTheNight campaign. The bottle's illustration aims to send a "strong message of hope" to nightlife communities and a "signal of solidarity with people who usually make the night".
The €1m donation will be distributed across markets where the bottle is available, including Germany, Switzerland, Belgium, the UK, Czech Republic, Slovakia and Argentina. The bottle will launch in these markets on 10 June.
In August, the bottle will also be made available in South Africa, South Korea, China and Australia.
Gunar Splanemann, head of global innovation and design at Jägermeister, said: "With this unique initiative, we want to emphasise the importance of stepping in and helping. Global nightlife is truly under severe threat.
"We offer our fans a bottle they hopefully love with our approach to solidarity, which I am sure they share. This exceptional project symbolises the spirit, the strong cohesion and the high devotion the global nightlife community stands for and that Jägermeister has been an integral part of for decades."
Berlin-based Korean artist and DJ Peggy Gou will be the ambassador of this project.
The label was designed by German illustrator Max Löffler. It features three parts: the portal, the tunnel and gridlines, and a light beam. The three sections aim to symbolise the current situation, the path towards better days and hope.
On the back, the label says: "The good times will come again. Until they do, this bottle is for those who make the night. Together, we support them. Together, we will #savethenight."