Gin Ting names global distribution partner
English brand Gin Ting has appointed CPG International Brand Development as its global distribution partner.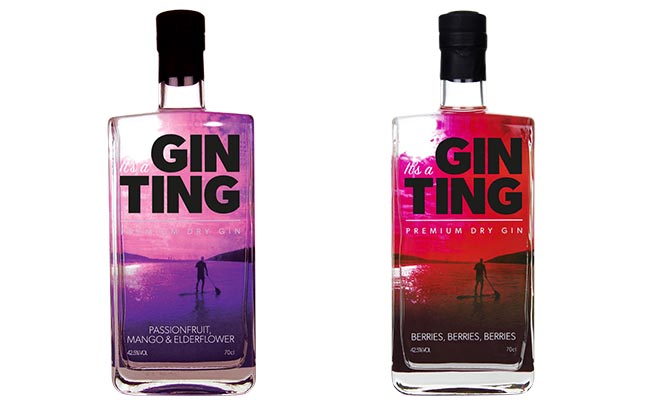 Launched in May 2018 by Kris Hindley, the Gin Ting range consists of a Passionfruit, Mango and Elderflower variant and a berry-flavoured expression. The brand also produces Rum Ting, a passionfruit, mango and elderflower-flavoured rum.
Gin Ting is made with botanicals such as cassia bark, coriander seeds, orange peel and lemon peel, and infused with natural flavours. The gins are recommended served over ice with Mediterranean tonic water, while the rum can be served with lemonade.
The bottle design for Gin Ting features a silhouette of Hindley on his paddleboard on the River Gannel in the Cornish village of Crantock.
Paul Buckle, managing director of CPG International Brand Development, said: "We are absolutely delighted to be appointed the exclusive global distribution partner for the Gin Ting Ltd. Kris has done an absolutely amazing job in getting Gin Ting to the UK market, and to achieve all he has, in such a short time, is incredible.
"We now look forward to moving the distribution of Gin Ting to another level, and making sure that consumers are able to buy the incredibly popular Gin Ting range more often and in more outlets."
According to the brand, GinTing Passionfruit, Mango and Elderflower is the fastest-selling premium gin across British pub chain JD Wetherspoon.
Hindley said: "The past 20 months have been unreal but now we are looking forward to accelerating our distribution and growth further in the UK and Europe in the coming months, and feel confident that we can replicate our success within the Wetherspoon's business with other future customers and partners."