Glengoyne launches jigsaw puzzle
By Melita Kiely
Highland Scotch whisky producer Glengoyne has created a limited edition jigsaw puzzle designed to celebrate the brand's position as Scotland's slowest distilled malt.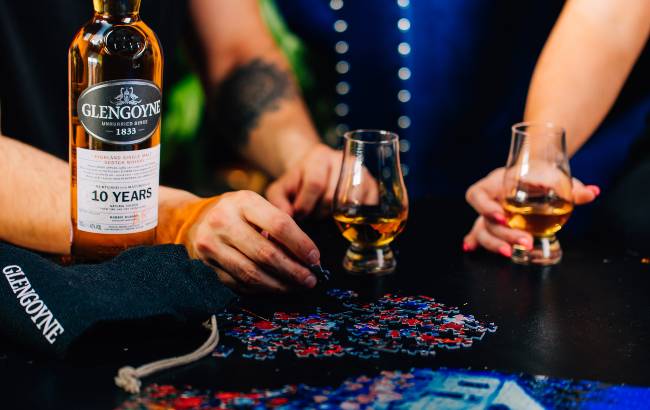 The 500-piece puzzle features a painting by Scottish artist John Lowrie Morrison (Jolomo), called Spring Blossoms at Glengoyne Distillery.
The puzzle is said to take around four to six hours to complete. Priced at £10 (US$12.45), the puzzle is available to buy alongside any purchase of a 700ml bottle of Glengoyne from the brand's online site, glengoyne.com.
For every sale, £1 (US$1.24) will be donated to The Drinks Trust and The Ben charities, which both work to provide care and support for those within the drinks industry.
Furthermore, those who find one of 10 gold jigsaw pieces in their order will win a pair of tickets to a Glengoyne Wee Tasting Tour, which will be redeemable once the distillery reopens to visitors.
Katy Muggeridge, senior brand manager for Glengoyne, said: "Many of us are obviously finding ourselves with more time on our hands right now, and time has always played such a big role in our whisky making at Glengoyne.
"We hope this limited edition jigsaw will provide fans of our whisky with some special at-home entertainment during a difficult time, as well as offering a special keepsake from one of the nation's leading artists."