Drinks industry responds to 2020 budget
By Nicola Carruthers
The UK budget addressed looming issues such as coronavirus and US tariffs, while spirits duty was once again frozen. The Spirits Business has compiled views from across the drinks industry to see how the statement could impact the sector.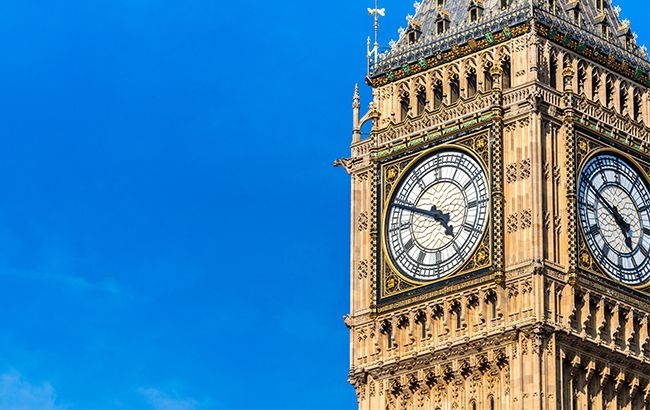 Yesterday (11 March), the drinks industry was delivered some good news when new UK chancellor Rishi Sunak said in the 2020 budget that the "planned increase in spirits duty will be cancelled", while duty on beer, wine and cider will also be frozen. It is the first time in 20 years that all alcohol duties have been frozen.
Addressing the US tariffs on single malt, which came into effect last October, Sunak said: "We will continue to lobby the US government to remove these harmful tariffs."
The UK government has also pledged £1 million (US$1.3m) to support the promotion of Scottish food and drinks overseas, and a £10m (US$12.9m) research and development investment "to help distilleries go green".
The chancellor also said the government "needs to do more" for UK pubs, especially considering the impact of coronavirus. As a result, the business rate discount for pubs has been increased to £5,000 (US$6,462), up from £1,000 (US$1,292), Sunak noted.
In addition, the UK government has abolished business rates for leisure and hospitality businesses this year in the wake of the coronavirus outbreak.
In recognition of coronavirus' impact on businesses, the government will also refund sick pay for companies with fewer than 250 employees, for up to 14 days. Earlier this month, the UK government revised its statutory sick pay rule to be available from day one, instead of day four.
The responses from the drinks sector have been largely positive, however some trade groups have called for additional support and clarity.
To read the industry's response, click through the following pages.
Wine and Spirit Trade Association
Trade body the Wine and Spirit Trade Association (WSTA) welcomed the government's move to "address the UK's excessively high duty rates".
Miles Beale (pictured above), chief executive of WSTA, said: "The decision to freeze wine and spirits duty is welcome for British business, pubs and the wider hospitality trade. While he has not cut duty, it is reassuring to see that in his first budget as chancellor, Rishi Sunak MP, has taken steps to address the UK's excessively high duty rates.
"He has shown he is in touch with British consumers – from all walks of life – who want to enjoy a drink without getting stung by further tax hikes.
"Today's freeze is a victory for the WSTA's hard fought campaign, which called on government to help cash-strapped consumers by keeping prices down, and to support British businesses entering a new trading landscape."
Last month, a number of wine and spirits firms highlighted the "significant pressures" that would be placed on wine and spirits producers in the UK if the proposed 2.2% duty rise was introduced in the budget.
Scotch Whisky Association
Trade body the Scotch Whisky Association (SWA) also hailed the freeze on spirits duty, however it warned that the sector "needs continued support" in the wake of US tariffs.
Karen Betts (pictured), chief executive of SWA, said: "We welcome the fact that excise duty on spirits has been frozen for nearly three years and the chancellor's announcement today that excise duty will not rise further.
"However, our industry needs continued support, through the upcoming review of UK alcohol taxation and while our exports remain subject to US tariffs.
"The fact remains that duty on spirits in the UK is already very high and puts Scotch whisky at a competitive disadvantage to wine, beer and cider, with £3 (US$4) in every £4 (US$5) spent on an average-price bottle of Scotch whisky going to the government in tax.
Betts said the review of alcohol taxation "is an important opportunity to address that". She continued: "The treasury should move quickly to ensure that alcohol taxation is clearer for consumers, fairer for producers and that it supports important domestic products like Scotch whisky."
US tariffs
On 2 October, the US government revealed its intentions to impose a 25% import tariff on EU goods, including single malt Scotch whisky, single malt whiskey from Northern Ireland, liqueurs and cordials from Germany, Italy, Spain, Ireland and the UK, and wine. The tariffs came into force on 18 October.
Exports of Scotch whisky to the US fell by 25% during the fourth quarter of 2019 following the implementation of tariffs on single malts.
Betts added that the industry "continues to face significant damage to exports to the US, our largest and most valuable market".
She continued: "We are pleased that the chancellor underlined the UK government's commitment to resolving these damaging tariffs quickly, while also announcing measures to support Scotch whisky in a challenging period – including through a green energy fund to support our industry's leading work to decarbonise the energy we use and achieve net-zero, and new funds for export promotion.
"We look forward to working with government and others to implement these policies and ensure that Scotch whisky can continue to grow and contribute to the UK economy."
Diageo
Drinks giant Diageo, which is headquartered in London, UK, also said the move to freeze duty on spirits "will provide much needed stability in these difficult times for the industry".
Dayalan Nayager, managing director for Diageo Great Britain, Ireland and France, said: "We are delighted that he [Rishi Sunak] announced his intention to reform the duty system to bring fairness for gin and Scotch whisky, which should ensure that these iconic home grown products no longer face punitive levels of tax."
Regarding the government's measure to support the hospitality and retail sector, Nayager said it is "a welcome move for our customers, their employees and consumers in general".
Diageo is Scotland's largest exporter of Scotch whisky and other spirits.
Drinks Ireland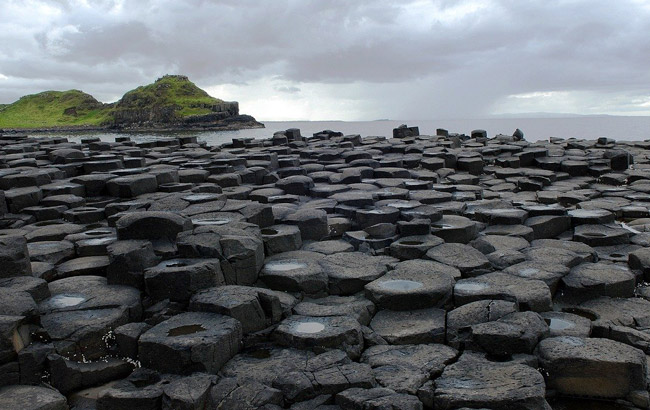 Trade body Drinks Ireland said the freeze in excise duty will "provide some relief for our Northern Irish beer, cider, and spirits producers and wine importers".
Patricia Callan, director of Drinks Ireland, said: "The UK currently has the fourth highest aggregate rate of excise on alcoholic products relative to EU countries, which puts undue pressure on small drinks producers in particular."
She also welcomed the government's £10m (US$12.9m) pledge to help decarbonise distillers.
However, Callan said she is "seeking clarity" on the statement as the government's pledge to spend £1m (US$1.3m) on promoting Scottish food and drink overseas should also be extended to Ireland.
"Irish whiskey and Irish cream liqueur in Northern Ireland have equally been hit with 25% tariffs from the US as part of the Boeing/Airbus trade dispute, so they should be provided with similar support," she stressed.
"Northern Ireland's drinks industry makes a substantial contribution to the economy, as a major exporter, investor and tourism driver.
"Over six million cases of Irish whiskey, Irish cream liqueur and gin were produced in Northern Ireland in 2019, over 80% of which was exported to markets other than the UK or Ireland."
Callan added that the UK government must do more to "support this very important sector in Northern Ireland".
UK Spirits Alliance
The UK Spirits Alliance, which was formed last July, also welcomed the spirits duty freeze – the third freeze in a row.
A spokesperson for UK Spirits Alliance said: "Today's announcement of a freeze in spirits duty is welcome news for Britain's army of distillers and the millions who enjoy our products. This is the third freeze in three years, bringing much needed stability for our industry.
"We also welcome confirmation of the government's Queen's Speech commitment to a review of alcohol duties."
UK Hospitality
Trade association UK Hospitality voiced concern over large hospitality operators, which have "been utterly ignored".
Kate Nichols, chief executive of UK Hospitality, said: "Hospitality businesses are on the front line of coronavirus impacts and need support as footfall and bookings drop and people self-isolate, and as serious cashflow problems arise.
"While easing business rates burdens and partial refunding of statutory sick pay will help support some businesses but while the measures announced today may give smaller hospitality businesses some breathing room, it's vital to recognise larger operators, and the huge number they support, but which have today been utterly ignored at a time of business crisis.
"The perverse nature of the current system is underlined by the ongoing coronavirus situation, with punishing payments still expected of companies whose venues may not be able to open or operate."
Regarding the rise of business rate discounts to £5,000 (US$6,462) for pubs, Nichols said the move is a "positive recognition of hospitality and the vital role it plays in the UK's economy and culture".
However, she waned that "many of the hardest hit businesses will not benefit, either because they have rateable values above £51,000 (US$65,000), or above £100,000 (US$130,000) for pubs, or because state aid rules mean that venues in bigger chains – the larger employers – will be ineligible, so more will likely be needed between now and implementation of a new system".
UK Hospitality said the announcement that the business rates system review will be completed in the autumn budget is a "much-welcome deadline" and is a "positive step" for a system that "requires modernising and improving".
Nichols also "warmly" welcomed the government's freeze on alcohol duties.