The producers reinventing brandy's image
By Amy Hopkins
It may have been saddled with a fusty image for years, but thanks to a new generation of producers and bartenders who are championing it as an exciting cocktail ingredient, brandy might finally start to become hip.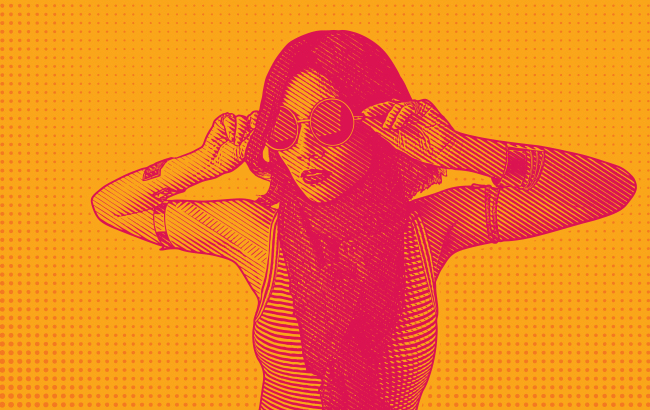 *This feature was originally published in the October 2019 issue of The Spirits Business
The word 'brandy' comes with certain baggage. Still largely under‐premiumised and overshadowed by its Cognac sub‐category, the spirit has long struggled with a problem of perception. It is dominated by high‐volume and low‐value players, which have historically had little focus on innovation. As such, brandy could hardly be described as a hotbed of dynamism and newness – that is, until recently.
With disruptive players entering the market, and a wave of new product development challenging the status quo, the category is undergoing something of a renaissance. Speaking at a press briefing this year, Mark Meek, CEO of IWSR Drinks Market Analysis, identified high‐end brandy as a "trend to watch" and said the category had the potential to eat into Cognac's market share.
As well as premiumisation, the increasing segmentation of the category has been central to this exciting new era for brandy, with a number of regional styles and new brands becoming better known.
From Texas to Illinois, the Stateside craft distilling boom has filtered into brandy, giving it a new lease of life. Kentucky‐based Copper & Kings has been at the vanguard of this revival since it opened in 2014. According to its founder, Joe Heron, the decision to base Copper & Kings in Bourbon country was a strategic one that is paying off.
"We didn't want to be anchored by the idea of sweet and cheap Californian brandy, and we didn't want to pigeonholed as 'Cognac made in America'," he explains. "By coming to Louisville and being in the heart of Kentucky, we anchored ourselves in the heart of American distilling. It was probably the smartest thing we ever did."
South Africa‐born Heron adds that he and his wife, Lesley, are "much more interested in marketspace than marketplace", and, as such, saw an opportunity in brandy that wasn't there in the saturated craft Bourbon arena. "We invented the American brandy category; nobody had even used that term before," he says. "It was a vacant space."
FILLING THE VOID
Heron saw a chance to fill a super‐premium void in brandy, because "there was no ladder from cheap to expensive. It was also a traditional category, nothing had changed in years – you either had traditional and inexpensive or traditional and expensive. There was no modern brand; nothing about the drinker of today."
Copper & Kings' products therefore largely sit around the US$35 mark and focus on experimentation. Among the distillery's launches is a brandy that has been matured in Bourbon and American single malt barrels, a bi‐continental blended brandy that includes liquid from the US and South Africa, and a Tequila barrel‐aged apple brandy. It also dabbles in 'sonic‐ageing', whereby bass‐heavy music is pumped through its maturation cellar.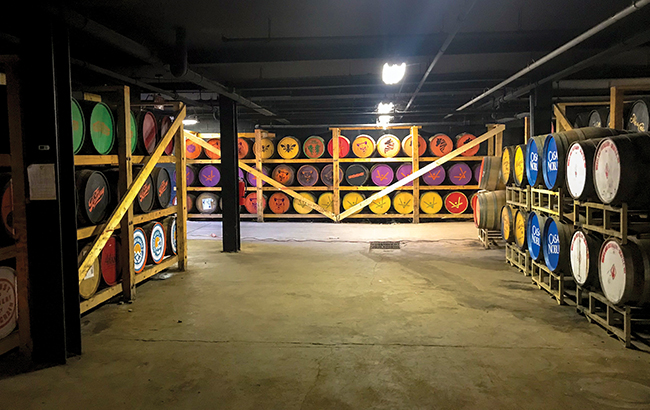 Heron believes Copper & Kings is "probably the most inventive distillery in the world", and can thrive in a relatively regulation‐free environment. "We have the continental advantage," he claims. "We are not defined by provincial dogma. We can use grapes or fruit from California, Texas, Michigan – wherever we want. This is a gigantic opportunity for American brandy. We have a much larger opportunity in terms of barrel finishes than in Europe, too.
"American brandy is brandy liberated from its shackles, and that's what America has always been… up until recently. You can't fence us in, and that's the beauty of it."
Heron says the category is being boosted by bartenders, who have a "strong affection for and affinity with brandy". Growing on‐trade and consumer enthusiasm for brandy, especially in the US, indicates it "is cool again," he says. "Perhaps cool for the first time."
Last year, Please Don't Tell bartender Jeff Bell and sommelier Thomas Pastuszak, both based in New York, embarked on a mission to bring brandy back to the "forefront of cocktail culture" with the launch of Bertoux, which was designed with mixing in mind.
"Brandy was an integral part of the development of US drinking culture and became one of the first cocktail ingredients in the country," explains Bell. "Through things like Prohibition, it fell by the wayside and became dominated by French brandy. The goal is to reignite the category in the US. It is something that should exist but doesn't."
Available in select US cities, Bertoux is a Californian brandy made in Central Valley using Colombard grapes. The brand aims to "keep a tight quality control on production" – its base ingredients are grown, harvested, fermented, distilled, aged and bottled in California, mirroring the tight geographical restrictions of other more traditional categories, such as Cognac or Armagnac.
The blend is made using a combination of vintages, as well as some Muscat brandy, for "more depth of flavour". The liquid is aged in "predominantly" new toasted French oak casks, with some matured in new toasted American oak.
Pastuszak says Bertoux is unique in its focus on the on‐trade. "The notion was to create something for the people by the people. Sommeliers and bartenders have different, but complementary, palates, so this has resulted in a complex, balanced and exciting style, which just hasn't been done before."
Bell adds that while Bertoux was created with mixology at its heart, it is also made for sipping and "regular" use. "We wanted to make a brandy that matched the premiumised cocktail scene, but wasn't some dusty bottle that you felt you had to wait for your in‐laws to come around to open. We wanted to get away from the idea that if something's made for mixing it's not for sipping – that's a silly perspective."
The pair believes "there's a lot of momentum right now" behind brandy in the US, and that it could follow the paths of mezcal and Japanese whisky – moving from a cult spirit championed by influential bartenders to a mainstream premium category. "A lot of trade members are getting into it," says Bell. "As their enthusiasm develops, you'll see the category start to take more market share on their cocktail menus, and more real estate on their back bars."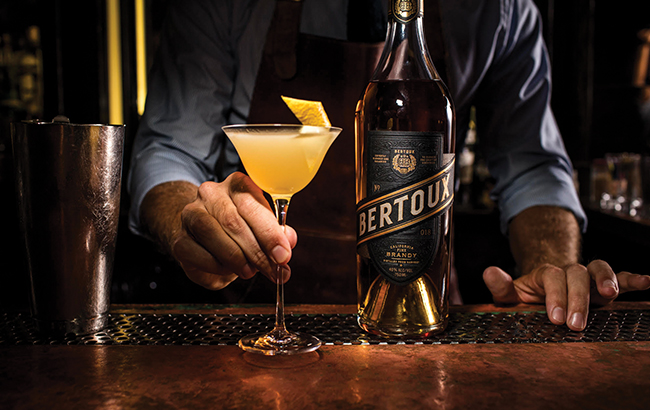 In South Africa, brandy distiller Oude Molen also stresses the importance of an engaged on‐trade.
The distillery's commercial manager, Danie Pretorius, says brandy is a "confusing space", and the industry needs bartenders and other industry influencers to teach consumers how products such as Cape brandy – which has strict production regulations – are different from standard blends. At least 95% of brandy sales in South Africa come from the blended category, which can include a significant proportion of neutral wine spirit. But higher‐priced Cape brandies must by law use only grapes grown on the Cape and be 100% double pot‐ distilled, aged for a minimum of three years in oak casks and bottled at 38% ABV. There are 18 members in the Cape Brandy Distillers Guild, many of them smaller producers.
According to Pretorius, Oude Molen and other members of the guild take a "category‐first" approach to marketing and communication. "The premium Cape brandy side of the category is very much unknown," he says. "The average consumer does not understand why a bottle of Cape brandy can retail for two, three, four or 10 times the price of a 'normal' brandy."
He adds: "First we need to address the perception that the person has around brandy before you get them to appreciate the quality of our brand." And the mission won't be easy. Pretorius says that since 2005, volume sales of South African brandy have halved. "People don't want to talk about brandy, so we need to explain to them why it's something worth talking about."
Since many Cape brandy producers are small scale, the category relies on promotion from other trade members. "Doing a consumer education job is prohibitively expensive, especially in a category that is shrinking and marketing budgets are being cut year after year," adds Pretorius. "We are identifying pockets or people or entities that not only can talk about Oude Molen, but sell the Cape brandy category on our behalf.
"It's slow moving and we have to be realistic in terms of expectations, but there really is no other way – there is no short cut."
Critically, he says, innovation is what will drive the category forward in terms of sales and reputation, and could allow world brandies to start treading on Cognac's toes. "We have reached a turning point where we are going to start to see that happening. It's not going to be a quick process, but at least people are starting to take notice."