Cocktail trends to watch in 2020
By Owen Bellwood
What makes the on-trade such an exciting sector to report on is its never-ending quest to push boundaries and deliver something new. But which trends will be big behind the bar in 2020? SB outlines its predictions.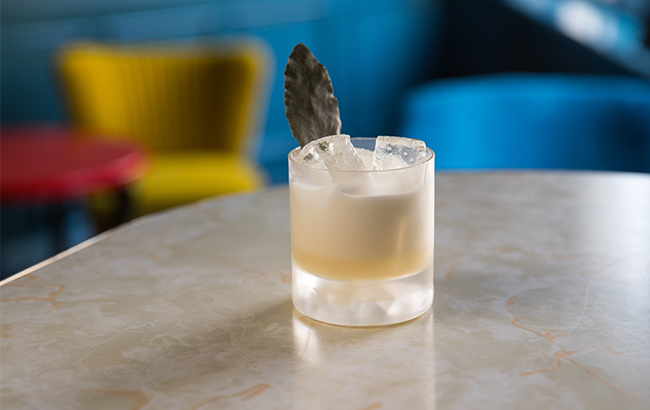 Last year we predicted that Sherry-based cocktails, closed-looped cocktails and conversations around health and wellbeing would dominate the bar world.
There are a number of trends set to drive the development of the cocktail sector in 2020 – from the rise in highballs beyond the classic gin and tonic serve to the growth of tea-inspired spirits and syrups.
Click through the following pages to discover the cocktail trends to watch in 2020. Have your own predictions? Let us know by leaving a comment below.
Alternative acids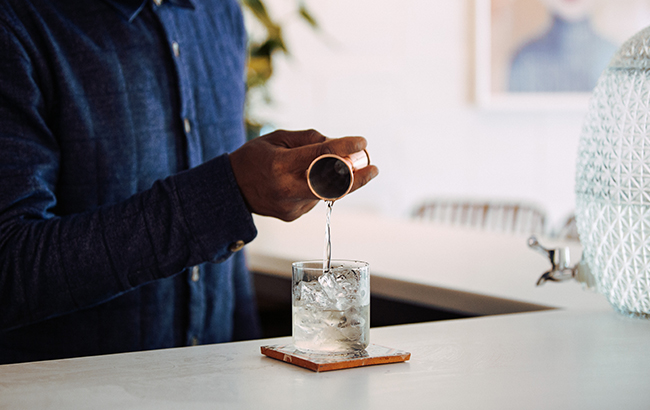 A cocktail's complex flavours are the result of the careful balance of sweet, salt, bitter and sour notes. Increasingly, the source of a drink's sour element has come from further afield than the humble citrus fruit.
While lemon and lime juice can add a touch of zest to cocktails, bartenders are now often looking to other sources for that acidic hit.
Eco‐minded bartenders have found ways to transform citrus skins into sour stocks that can add a kick, and other experts in the on‐ trade have turned to homemade creations such as vinegar‐based shrubs and highly acidic yet flavourful cordials. Bartender Alex Kratena also showed his support for more cordials behind the bar with the release of single botanical brand Paragon in 2019.
Concentrated citric, malic and phosphoric acid solutions are also now commonplace in bars. These provide greater consistency and can offer opportunities for experimentation and innovation, with London's Hacha turning to malic acid to make its signature Mirror Margarita – a perfectly clear twist on the Tequila‐based classic.
CBD creations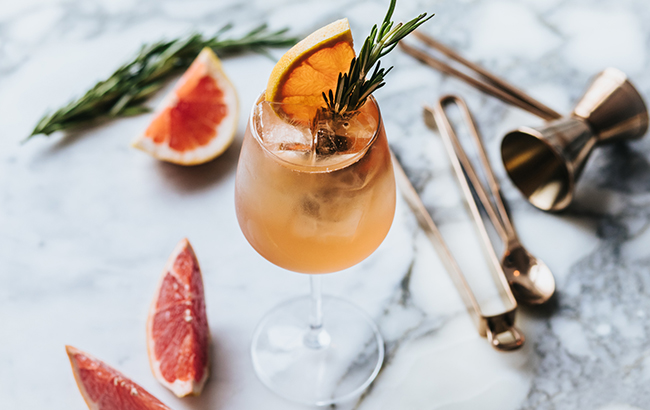 Throughout 2019, the rise of cannabidiol (CBD) was inescapable. As more jurisdictions take steps to legalise cannabis, the position of CBD – a non‐ psychoactive derivative from the hemp plant – has become a hot topic of debate and experimentation behind the bar.
CBD has proved hugely popular in the drinks industry, with infused cocktail bitters, syrups and ready‐to‐drink shots launching throughout 2019. The compound has appealed to drinkers looking to cut down on their alcohol intake, with bartenders swapping high‐proof spirits in CBD's favour.
In venues such as London's Behind This Wall, infused syrups are used to add CBD to cocktails. One such example at the Hackney bar is alcohol‐free Soft Pawn, which contains Seedlip Spice, Everleaf, tonic water, honey and ginger CBD syrup, grapefruit, orange, and apple and cranberry kombucha. But legal issues remain and CBD cocktails are illegal in California and New York.
Highball hijinx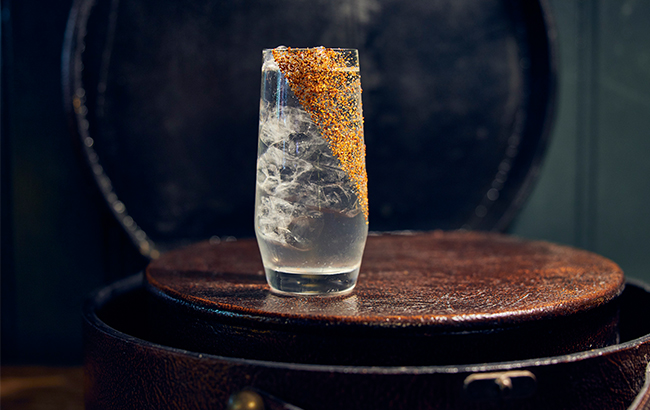 The classic gin and tonic could soon be old news if the surge in popularity of the highball continues at pace.
The simple combination of spirit and soda can be easily mixed at home – but it is perfected in the world's best bars. In Tornonto's Supernova Ballroom, the first bar from bartending duo Kelsey Ramage and Iain Griffiths, the Sun Dollar Highball combines Izumi saké, red raspberry vermouth, miso and soda.
The tall serve has proven popular on menus in recent months, with the American Bar at London's The Savoy hotel, Amsterdam's Pulitzer Bar and Singapore's MO Bar all boasting innovative highball serves.
As the highball appeals to a spread of spirits fans, from vodka to whisky, products have also been created to target the serve. Last year, the Langstane Liquor Company, co‐ founded by Mr Lyan Group's Alex Lawrence, unveiled a blended malt Scotch whisky specifically for mixing in Highballs.
Tapped 'Tails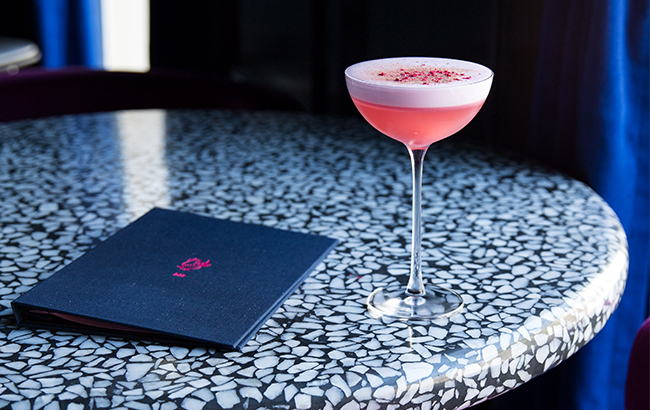 Kegged cocktails have appeared in bars in varying levels of quality for years, but as more bartenders are drawn to the dispensing system, they look well poised for a resurgence in the coming months.
While the quick serve may appeal to bartenders working at festivals and big events, craft cocktail bars are also starting to realise their potential.
Over the past 12 months, venues such as London's Fare Bar & Canteen, Toronto's Supernova Ballroom and Amsterdam's Super Lyan have all installed kegged dispensing systems.
The pre‐batched alternatives are now being turned to for a host of reasons beyond speed of service. Cocktails on tap can ease stock‐taking, speed up service, and reduce waste and energy usage due to the need for less ice.
Love them or loathe them, there is no denying that kegged cocktails are here to stay in 2020.
Tea time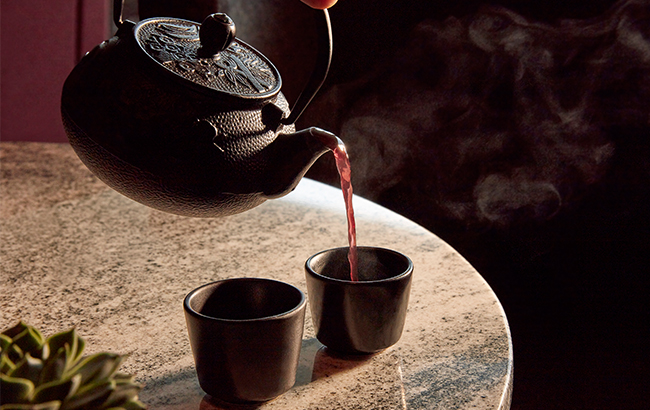 The search for new flavours to experiment with led some of the brightest and best bartenders in the on‐trade to the ancient world of tea. Tea‐infused spirits, syrups and other homemade creations have appeared in some of 2019's highest‐profile menu launches – and the trend doesn't seem ready to end there.
At London venue Lyaness, a bespoke tea blend made in partnership with the Rare Tea Company is served chilled, and forms the base of Lyaness Tea‐mooth, an alcoholic 'vermouth' made entirely from the popular ingredient.
Meanwhile, in the US, the Rare Tea Cellar has worked with some of the country's most imaginative bartenders to bring a huge variety of teas behind the bar. One example is Kumiko in Chicago, which uses tea infusions, syrups and bitters in its serves.
In its unadulterated form, tea can add a drying sensation, thanks to its level of tannins – and can even be fermented to make kombucha and bring further complex flavours to the fore.