Brown-Forman opens London HQ as it eyes UK growth
By Melita Kiely
Jack Daniel's owner Brown-Forman has opened its refurbished London headquarters, as it prepares to launch its own distribution company in the UK.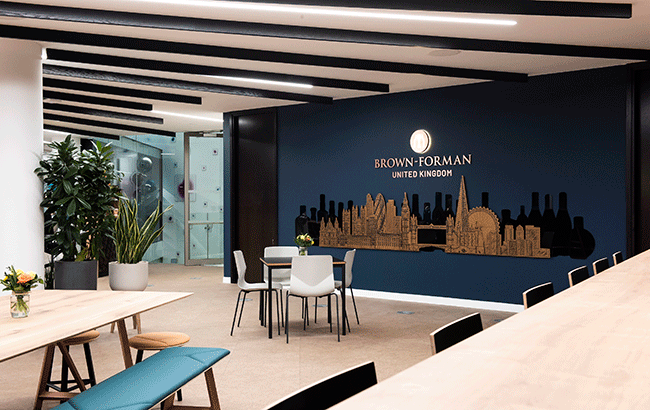 Brown-Forman, which will celebrate its 150th anniversary this year, said the new office in Mortimer Street, Fitzrovia, marks a "major step" towards establishing its own distribution arm in the UK in May.
In July last year, Brown-Forman revealed it had reached an agreement with Bacardi to end their distribution partnership in the UK after 18 years.
Jeremy Shepherd, general manager, Brown-Forman UK and Ireland, said: "The renovation and expansion of our London office is a symbol of our ambition to grow our business in the UK and to continue to be an exciting and rewarding place to work.
"The UK is Brown-Forman's second biggest market and we now have a headquarters that matches the importance of this business to the company."